$

60.00
BREADCRUMB TRAIL #003 - ECLIPSE - PADUCAH, KY - 37˚5'30" N 88˚35'49"W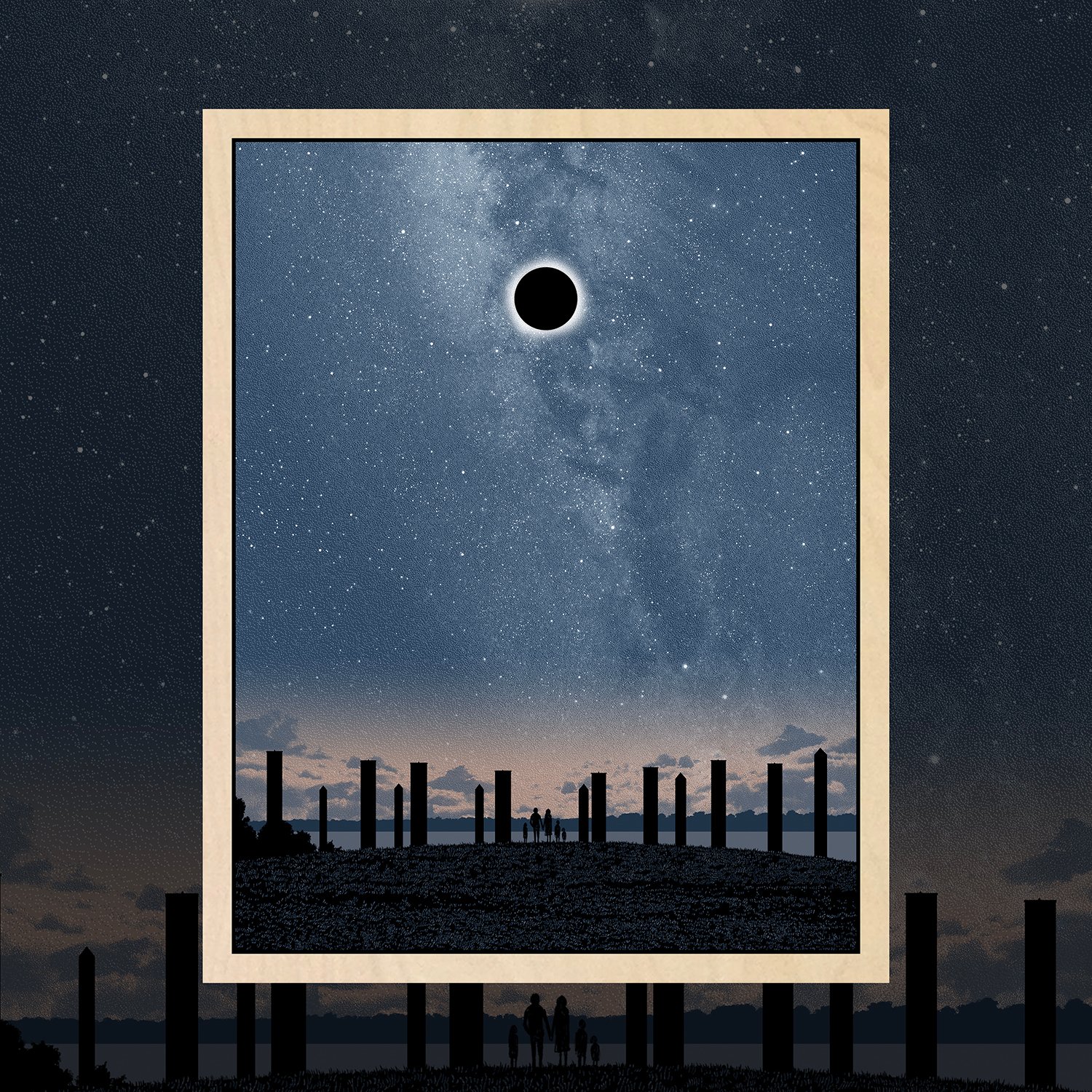 6 color screen print on 11" x 14" x 1.5" wood panel, edition of 100.
Last year I drove 1,010 miles with my family to be in the path of totality to witness the total eclipse. Exactly 1 year ago today, at 1:22 pm in Paducah Kentucky, the moon completely covered the sun. The sky went dark for for 2 minutes/21 seconds, the temperature dropped 10 degrees, the stars came out, there was a 360˚sunset and the crickets chirped. The experience was unexpectedly emotional. It will be something I will never forget and my relationship with the sun and moon are forever changed.
THE BREAD CRUMB TRAIL is a print series based on geographic locations. The location where we saw the eclipse was exactly 37˚5'30" N 88˚35'49"W. We ended up at a park overlooking the Ohio river at the end of the Historic District along Water Street. There are these tall pillars that were part of dock that I was drawn to (they sort of looked like Stonehenge from a distance). The day was HOT (100˚+) and there were some fluffy clouds making me nervous they would block a full view of the Eclipse we drove 1000 miles to see. The experience ended up going perfectly and well worth the long drive. Looking forward to the next one in 2024!