$

40.00
"CRATER LAKE NATIONAL PARK"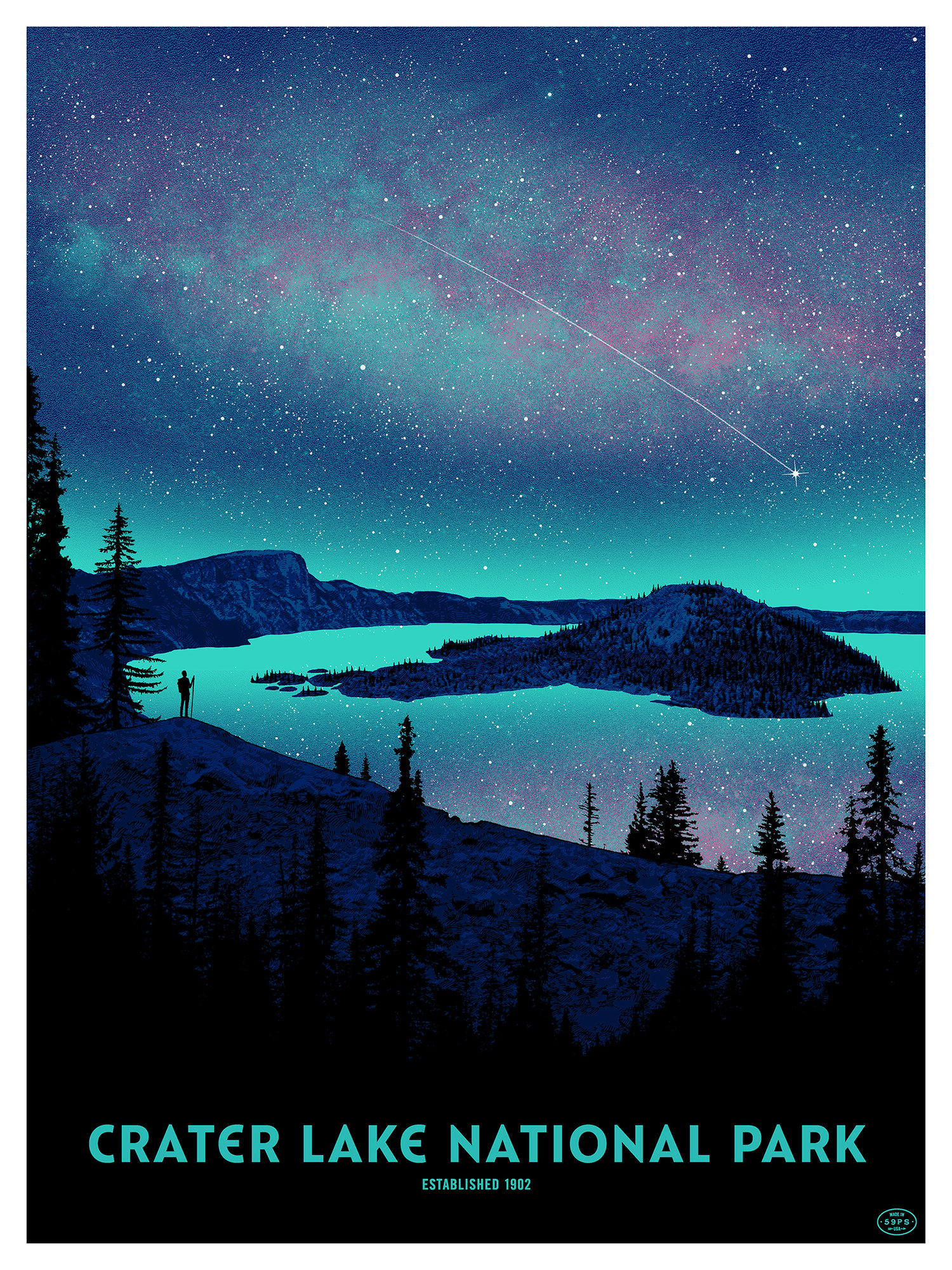 7 color screen print - 18" X 24" - Designed by Dan McCarthy - November 2019
•
The Fifty-Nine Parks Print Series is a celebration of our National Parks. The strength of the series comes from an eclectic mix of artists and the unique beauty of each park. Every screen printed poster is printed here in the USA. Our goal is to get poster fans into the parks and parks fans into posters. The full series is currently being archived by The Library of Congress.